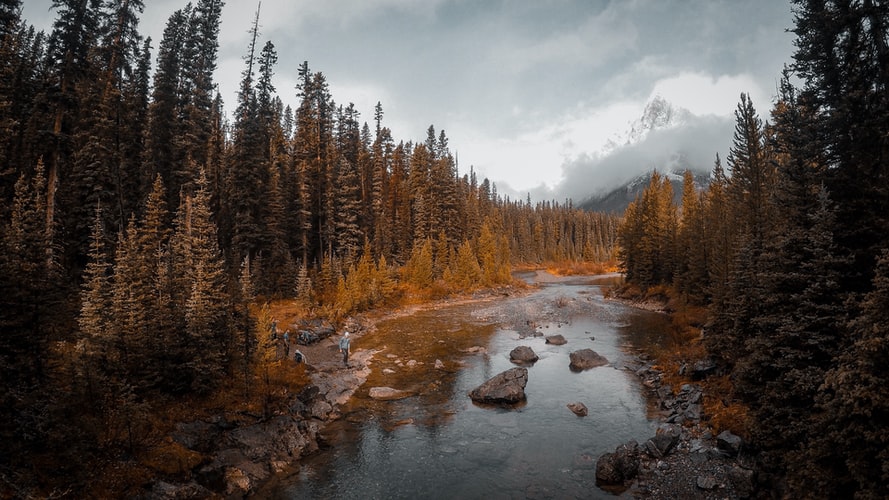 Our Top 5 Autumn Hikes in VA and WV
1) Spruce Knob- WV.  The highest peak in West Virginia, Spruce Knob has an elevation gain of 4,863 feet. Great for dayhiking and backpacking trips, this rugged alpine peak offers breathtaking views of grassy pasture land and forested ridges. Though already past peak at the time of this journal entry, this hike offers an incredibly crazy color palette during Fall hikes.

2) Strickler Knob- Luray, VA. The Strickler Knob Trail is loaded with boulders you'll need to navigate around as you you ascend an elevation gain of 1,050 ft.  You can make camp at any of the ridge campsites where you'll be greeted by beautiful sunsets and sunrises over the Shenandoah Valley. Be sure to pack plenty of water if staying overnight as there are no springs available here.
Once you've reached the top, you'll be able to look out over three different ranges with a clear 360° view of New Market Gap, the Luray Valley, and Strickler Knob Summit.
3) Signal Knob- Strasburg, VA. Signal Knob in the George Washington National Forest has many of the same features as Strickler Knob, but offers a new location to experience. This hike offers spectacular views of Strasburg, Virginia in the Shenandoah Valley and Buzzard Rock in Fort Valley. Signal Knob, at 2,106ft, gets its name as both Confederate and Union troops used it as a lookout during the Civil War. 
 

4) Rapidan Camp- Madison County, VA. The Rapidan Camp trail is located in the Shenandoah National Park was built by U.S. President Herbert Hoover and his wife Lou Henry Hoover, and served as their rustic retreat throughout Hoover's administration from 1929 to 1933. This is a moderate hike that passes Big Rock Falls, which is a small pool and stream cascade where the trail crosses Mill Prong. Its a great little hike if you're into US history. 

5) McAfee Knob- Roanoke, VA. Located atop Catawba Mountain with an elevation of 3,197 feet. Stunning 270-degree panoramic views of the surrounding valley and mountains, along with its signature ledge make this the most photographed site on the Appalachian Trail. McAfee Knob has been recognized by USA Today Travel as one of the most spectacular hikes in the United States!
The Rapidan Camp and McAfee Knob hikes are well known and will probably be much busier than the first three hikes, so that's something to keep in mind if you're looking to avoid heavy traffic on your trail outings. 


*Bonus Hike: 
Rose River/ Dark Hollow Falls- Big Meadows Campground, VA. Hosting an elevation gain of 1,450.00 ft. this 6 mile loop hike takes you past continuous creeks and cascading waterfalls; the most beautiful of the falls in Shenandoah National Park. I think Spring hikes when the water is at a higher level are more captivating, but an Autumn hike here garners a beauty of its own that is impossible to disappoint.